CHILDREN's Church
Truth Seekers
Faith Community Chapel SUNDAY 9:30-11
For ages kindergarten -5th grade all are invited to joins as we seek out the truths the Bible provides us. We meet together during Faith Community Chapel on Kinser each Sunday from 9:30-11am. This is a great time to explore God's word together as kids, have fun and just be kids.
K-5th grade Bible Study
TEAM KIDS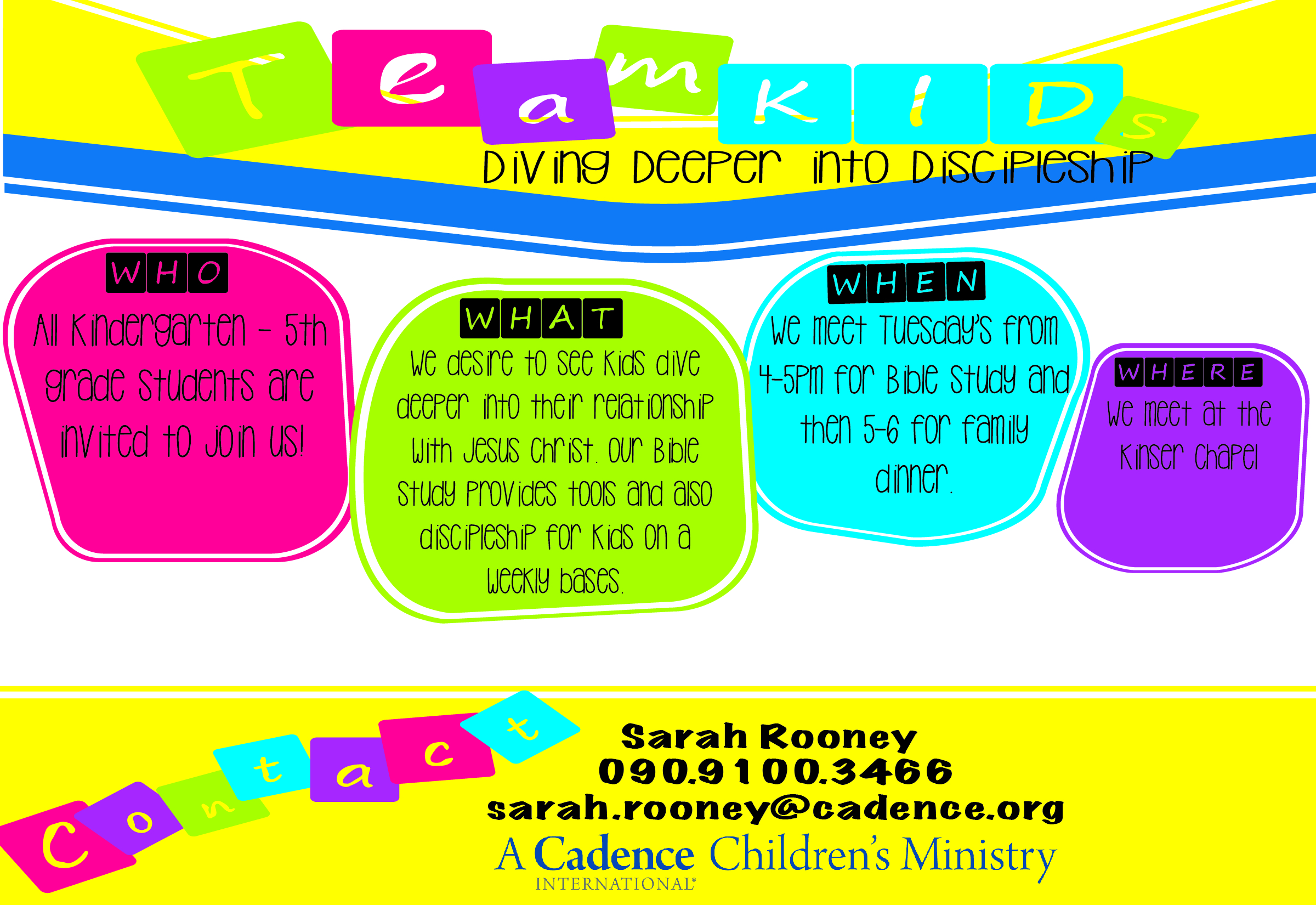 Tuesdays 4:00 - 6:00
Team Kids meets Tuesdays at the Kinser Chapel. During our time together we dive deeper into our relationship with Jesus, giving us tools to live out our lives at kids who follow after Jesus.
Dinner is provided afterwards for kids and their families. All are welcome to join us for dinner.
Join us for this years Vacation Bible School!!
Happening June 24-28th from 900-1200 each day at the Kinser Chapel!! All kids from pre-K to 5th grade are welcome to join us!